Kindly Note:
KRBLRICE.COM
and
INDIAGATEFOODS.COM
are the only official websites of KRBL Limited. Beware of other fraudulent websites claiming to be linked to us and offering bulk sale offers.
LET'S KNOW
WHY GI SHOULD BE LOW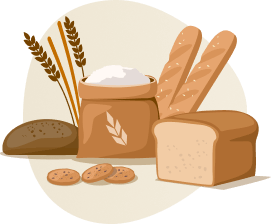 Our Great Indian Diet
is rich in carbs like wheat, potatoes, fruits, breads, etc.
Carbs, when eaten, convert into glucose to give energy. This glucose causes our blood sugar levels to spike.​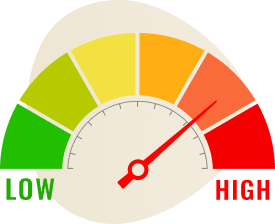 Glycemic Index (GI)
simply put, is a measure of how quickly a food causes our blood sugar levels to spike. It can be both high and low.

Low GI
Low GI Foods are broken down and digested slowly by the body causing a lower and slower rise in blood sugar levels and hence are a great choice for diabetics* and prediabetics*.

High GI
Foods high on the glycemic index (GI) are digested and absorbed quickly into the bloodstream, resulting in a rapid rise and fall in blood sugar levels.
Did you know?
According to a 2019 research, 77 million individuals had diabetes* in India, which is expected to rise to over 134 million by 2045. Approximately 57% of these individuals remain undiagnosed. This makes the role of Low GI very crucial when planning your meals.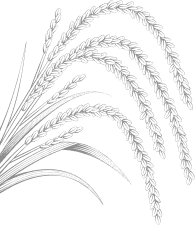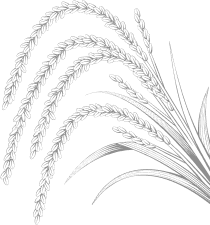 ITS BENEFITS ARE
HIGH
BECAUSE THE GI IS
LOW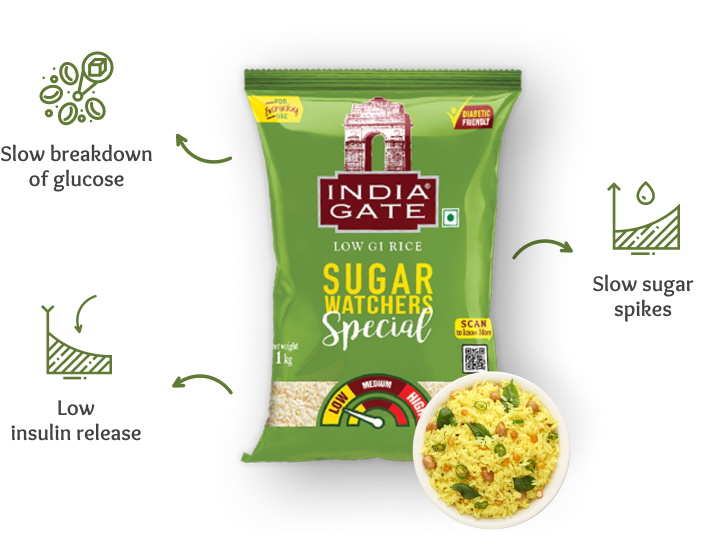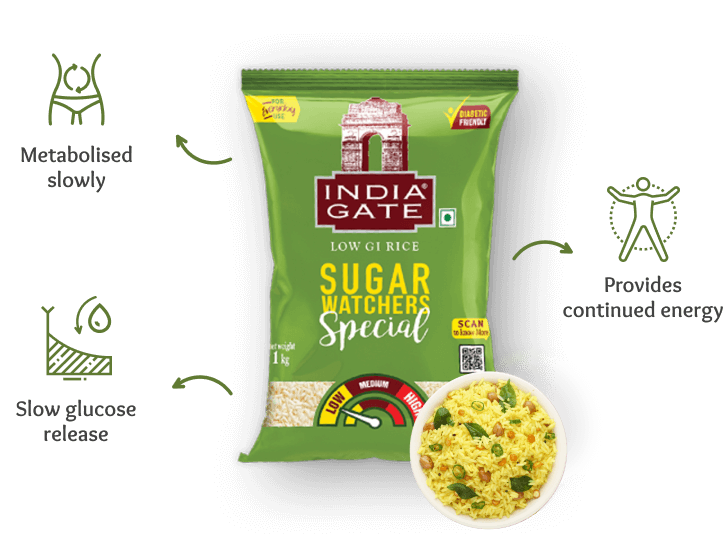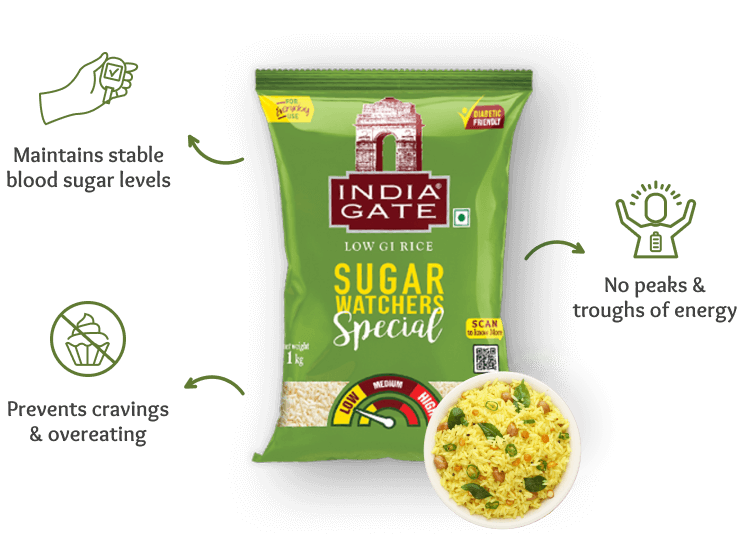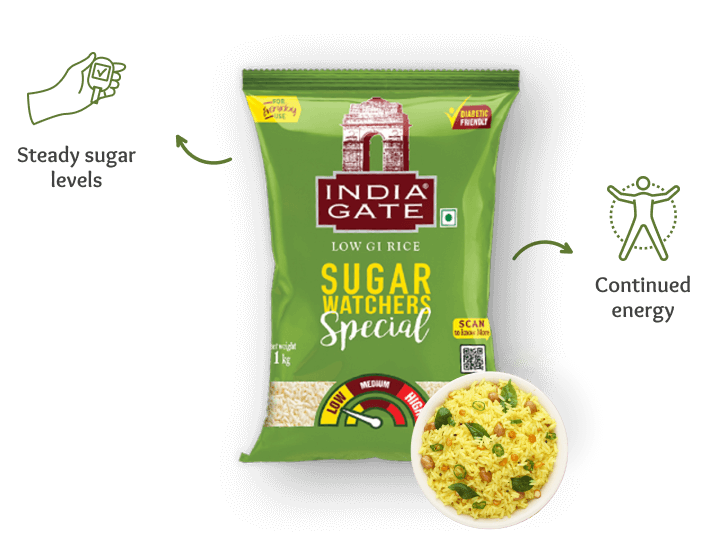 Suitable for diabetics* and prediabetics*

Helps maintain energy levels

Keeps you full for longer

Keeps you active for longer
SO, GIVE IT A GO
ITS GI IS LOW
Give your family the benefits of low GI and the comfort of taste.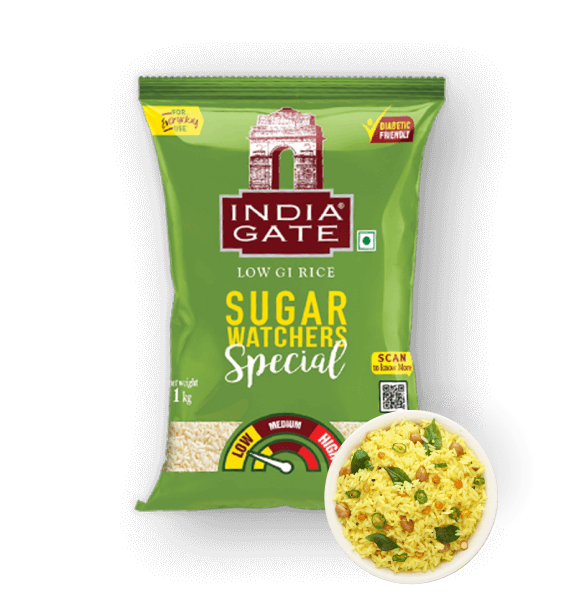 India Gate Sugar Watchers Special
India Gate Sugar Watchers Special is a low GI (Glycemic Index) rice, especially for prediabetics* and diabetics*. "GI indicates the rate at which carbohydrate in the food is broken down into glucose and absorbed from the gut into the blood."
This rice gives prediabetics* and diabetics* the freedom to enjoy their favourite rice-based cuisines without the guilt or the worry of a spike in GI. It tastes just like regular rice you'd eat otherwise.
India Gate Sugar Watchers is an ideal partner in your daily diet, now #JumKeKhao with your family!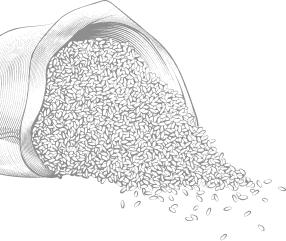 IF THERE'S MORE YOU WANT TO KNOW
HAVE A LOOK BELOW
Enjoy rice on your fitness journey
Eat rice and stay active
Sugar Watchers fit for all meals
FAQs
Your search for the rice that suits your palate and fits your health choices is finally here! Like other low glycemic foods, it's ideal for diabetics*, prediabetics*, those who are health conscious, and everyone else.
When the glycemic index of rice is low (>55), you can maintain your sugar levels, feel fuller for longer, stay active for longer, and above all, enjoy your meals without any compromise.
Disclaimer
*Eating low GI foods is not the only factor responsible for managing prediabetes* and diabetes*. Regular physical exercise, balancing your diet, managing your food intake, maintaining optimum weight and genetics, etc., are several other factors for controlling and managing prediabetes* and diabetes*.