NFT Legacy Gallery is a pioneering initiative by India Gate to rediscover and commemorate the lost art forms in India.
NFT Legacy Gallery celebrates our exquisite handcraft artists by digitizing their creative marvels on Blockchain technology as Tradable NFTs.
Commencement of Art
One of the most vivid and exciting imaginations is shaped into an art form.
Step.1
Art Validation
NFT Legacy Gallery team verifies and validates the Art.
Step.2
NFT Creation
Then it is registered as an NFT art on Blockchain Technology.
Step.3
Ready to Purchase
Get your share of these NFT Arts on OpenSea (Blockchain Partner).
Step.4
India Gate Foods proudly brings you the Chaal-Chitra.
An initiative to acknowledge and honor the Miniature Rice Artists of Bengal by showcasing their mesmerizing handcrafted Rice Grain Art in the form of NFTs on Blockchain Markets.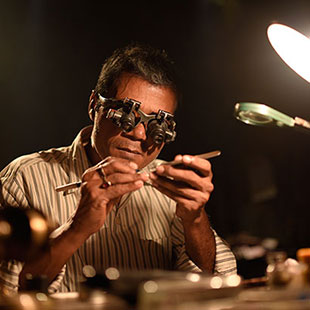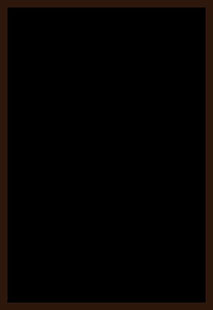 The enthusiasm for Art on Rice grain started budding within Madan during a 3-month holiday after his Matriculation exams. The Eureka moment happened when he found a person who engraved names on rice grains. Since then he has spent the last 40 years of his life pursuing the passion for rice grain miniatures.
Madan's paintings are diverse ranging from the evolution of man, and the Roman Empire to Indian freedom warriors, and much more. Rice art isn't just a passion, it's a way of expression for him. He inspires us to understand the importance of habits and how art can help us visualize the world from a creative perspective to communicate and understand the world better.
Chaal-Chitra
Exhibition Pieces
NFTs are digital originals of art pieces offering its detailed history and flow of ownership. They are easily transferable, impossible to steal, and will be available for eternities. As the digital world transitions into AI based Web 3.0, NFTs are laying the building blocks for assets and economics of communities.
NFT Legacy Gallery offers you the whole gallery of NFTs to choose from and own a piece of the indigenous, captivating, and rare art cultures of India.
It's just the beginning of our NFT journey. Drop your email to be notified of our future exhibitions.
If you want to know more, or if you are an artist who wants to feature their work as NFTs, connect with us.